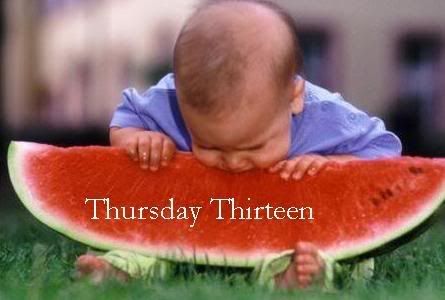 13 Pile-On-The-Cheese Love Songs
1.
You're The Inspiration - Chicago
You're the meaning in my life
You're the inspiration
You bring feeling to my life
You're the inspiration
Wanna have you near me
I wanna have you hear me sayin'
No one needs you more that I need you
2.
The One That You Love - Air Supply
Here I am, the one that you love
Asking for another day
Understand, the one that you love
Loves you in so many ways
3.
(Everything I Do) I Do It For You - Bryan Adams
Don't tell me it's not worth fightin' for
I can't help it - there's nothin' I want more
you know it's true
Everything I do - I do it for you
4.
Separate Lives - Phil Collins
You have no right to ask me how I feel
You have no right to speak to me so kind
We can't go on just holding on to time
Now that we're living separate lives
5.
Hold On To The Night - Richard Marx
Well, I think that I've been true to everybody else but me
and the way I feel about you makes my heart long to be free
Every time I look into your eyes I'm helplessly aware
That the someone I've been searching for is right there...
6.
I Honestly Love You - Olivia Newton-John
You don't have to answer
I see it in your eyes
Maybe it was better left unsaid
This is pure and simple
And you should realize
That it's coming from my heart and not my hea
d
7.
Almost Paradise - Ann Wilson & Mike Reno
It seems like perfect love's so hard to find
I'd almost given up
You must've read my mind
And all these dreams I saved for a rainy day
They're finally comin' true
I'll share them all with you
'Now we hold the future in our hands
8.
How Am I Supposed To Live Without You - Michael Bolton
Tell me how am I supposed to live without you
Now that I've been lovin' you so long
How am I supposed to live without you
How am I supposed to carry on
When all that I've been livin' for is gone
9.
Every Rose Has Its Thorn - Poison
Though it's been a while now
I can still feel so much pain
like a knife that cuts you the wound heals
but the scar, that scar remains
10.
I Swear - All-4-One
And I swear by the moon
And the stars in the sky I'll be there
I swear like the shadow that's by your side I'll be there
For better or worse
Till death do us part
I'll love you with every beat of my heart
And I swear
11.
Nothing's Gonna Stop Us Now - Starship
I'm so glad I found you,
I'm not gonna lose you,
Whatever it takes to stay here with you.
Take it too the good times,
See it through the bad times.
Whatever it takes is what I'm gonna do.
12.
All My Life - K-Ci & JoJo
All my life, I've prayed for someone like you,
And I thank God that I finally found you
All my life I've prayed for someone like you
I hope that you feel the same way, too
Yes, I pray that you do love me, too
13.
Faithfully - Journey
And being apart ain't easy
On this love affair
Two strangers learn to fall in love again
I get the joy
Of rediscovering you
Oh girl, you stand by me
I'm forever yours...faithfully
Awww... So, who doesn't love cheese? Hahaha! :) Anyway...

source: Y!Music